If you are already in Nicaragua, there are several options to get to Casa Pocahontas (information on flights is listed further down).
Either you rent our truck (see The Casa - Rent a truck) or you get a taxi. We are more than happy to arrange transportation for you, just let us know beforehand. In case you arrange your own transportation please keep in mind that you need a 4WD to get all the way to Casa Pocahontas (to Playa Maderas a "normal" taxi is sufficient but from there on it is a 5 minute walk without 4WD).
Your other option is public transportation. Take any bus to San Juan del Sur and find your way to Casa Oro. There are several shuttles to Playa Maderas leaving from out-front. The Casa Oro shuttle runs several times a day, first trip starting 7:30 am, last trip leaving at 4 pm. The shuttle will drop you off at Playa Maderas (as shown at the map). From there you just have to walk a few minutes along the same road the shuttle came from – after about 200 meters you'll see a sign on your left saying "Dunias Massage". Follow that sign up the hill, passing by Maderas Village (a bigger hotel with some separate houses) turning left on top of the hill (next to the water tank). You will find yourself in front of Hostel Clandestino, either walk another 100m around the corner or ask there for Casa Pocahontas. Drop your stuff and here you are – Welcome to Casa Pocahontas!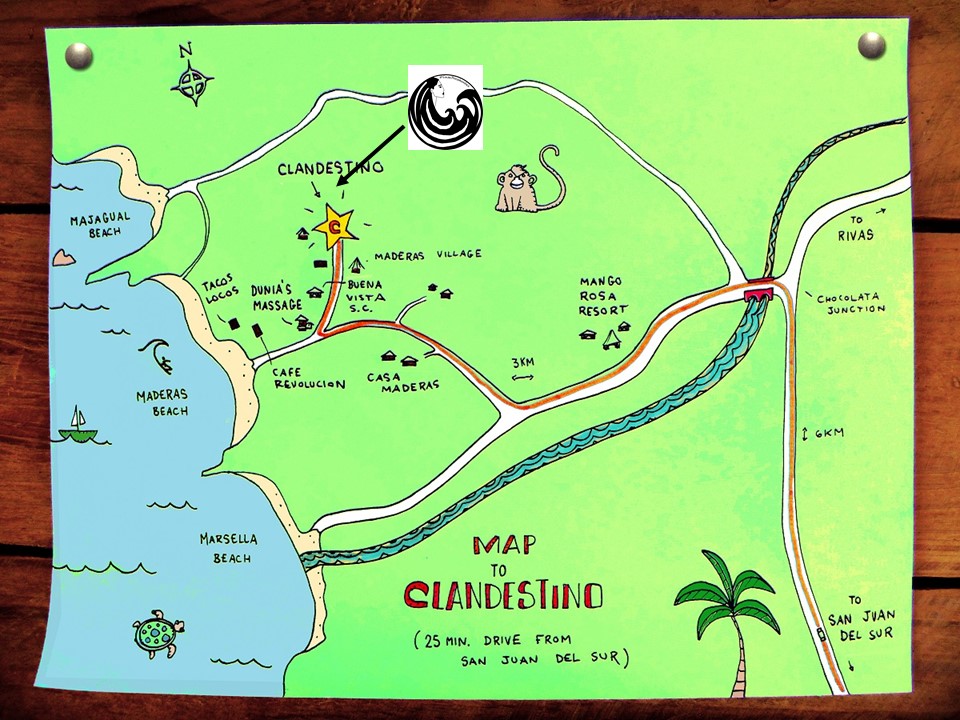 ---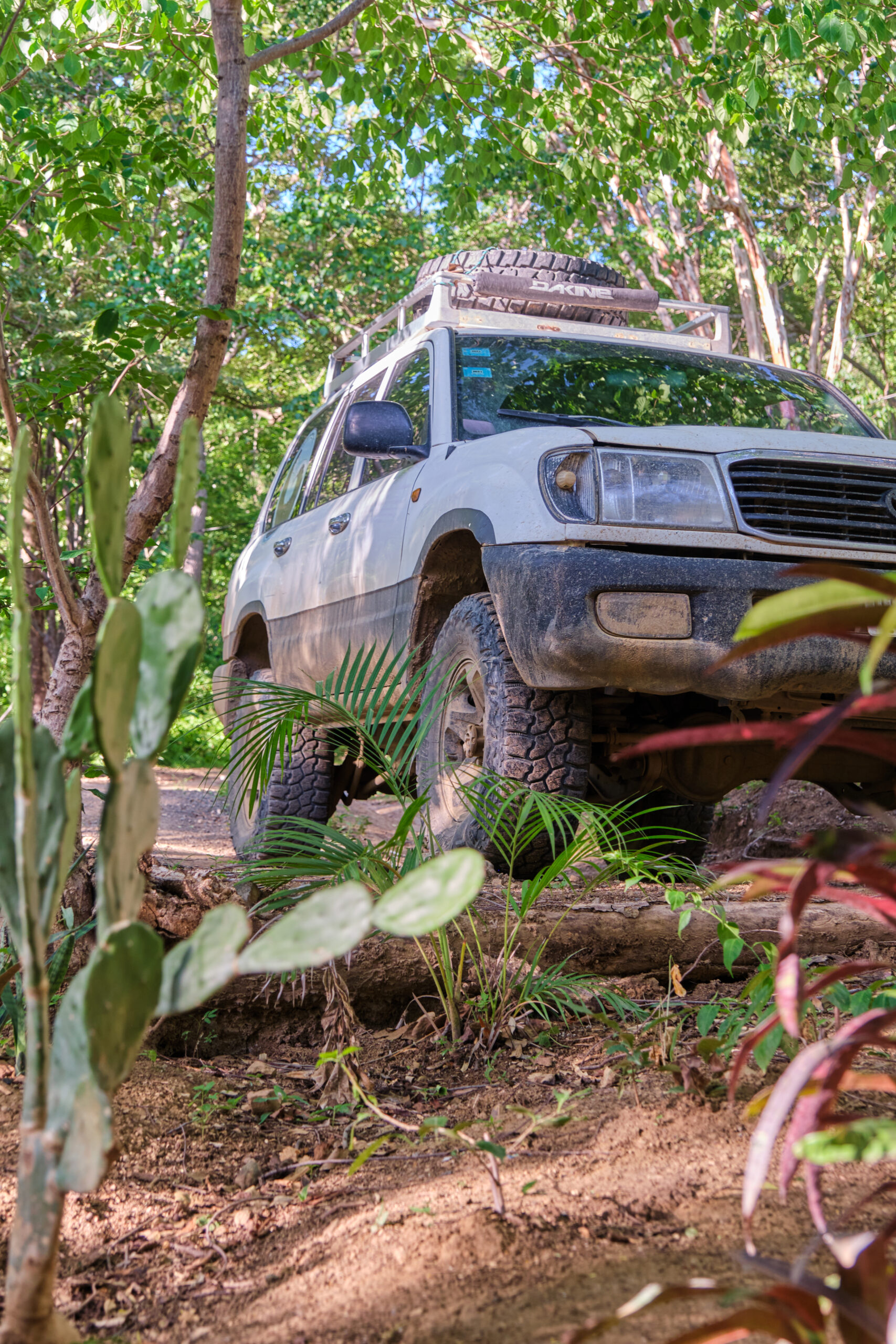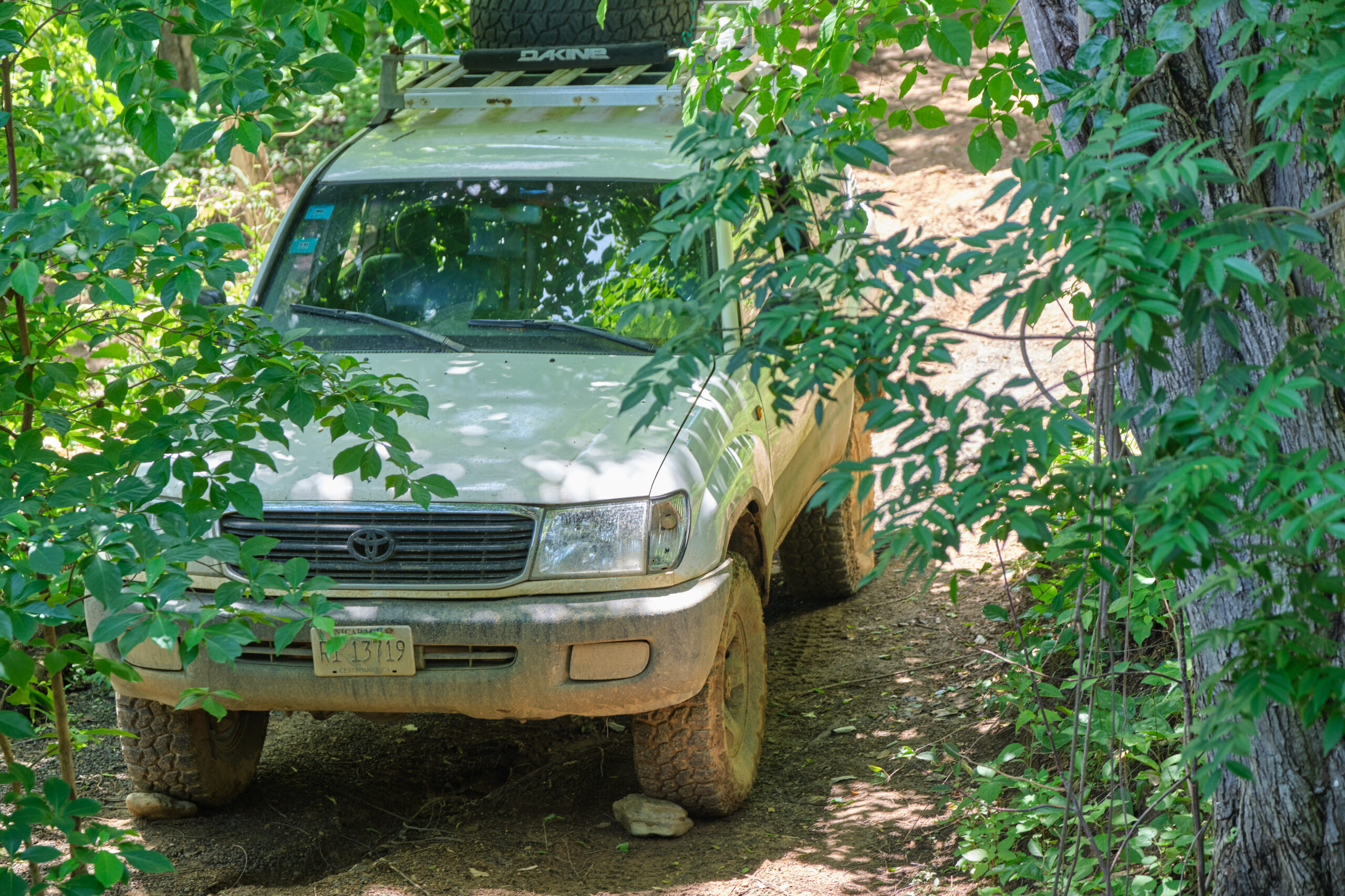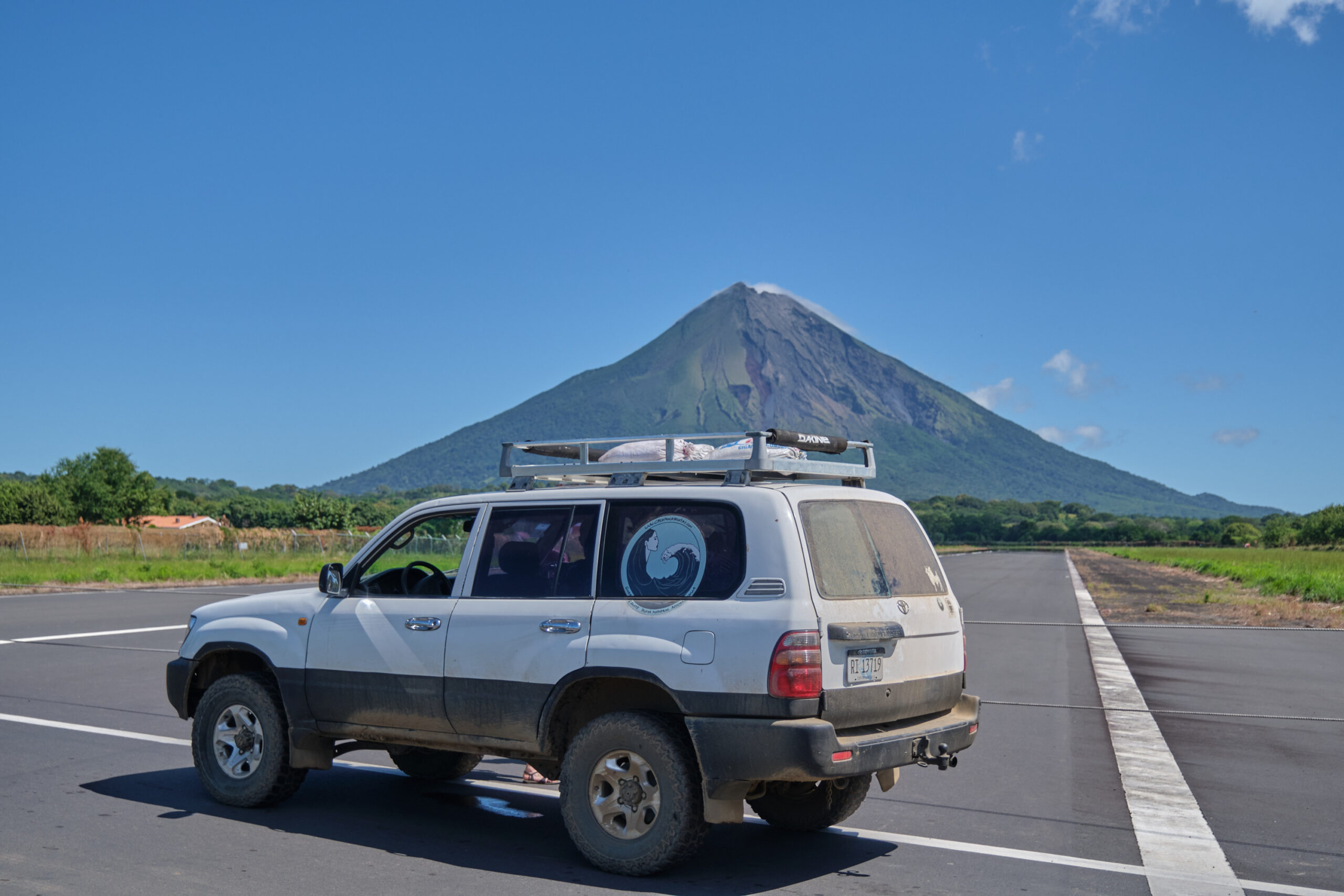 By

Plane?
---
The nearest airport Managua is about a two hour drive.
Another option is flying into Liberia or San José (both Costa Rica) - from here you got several options:
from San José take a taxi  to the boarder (Penas Blancas – around 5 hour drive, around 250USD) - or take a bus (e.g.

ticabus

) from San Jose to Managua and tell the bus driver to drop you at intersection La Virgen (already in Nica).
from San José airport take a taxi straight to Casa Pocahontas for around 240USD.
from Liberia take a taxi to the border or take a local bus. From the border we can arrange a pick-up for you or you continue with local transport.
Casa Pocahontas

is just 3 minute walk from the beach – located in the middle of the jungle!
---
Book now!